Mob Raid Event
Feb. 4th - Feb. 12th
Event Rules
Edit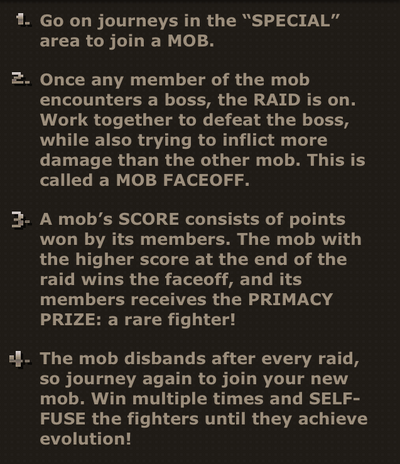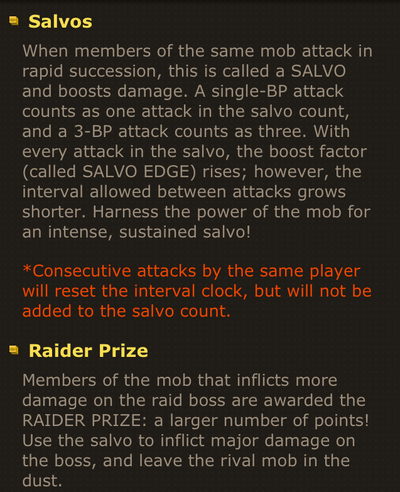 Raid Units
Edit
In this event, special raid units held an edge. Here are the units from Belly of the Beast:
Players received occasional rewards when they accumulated certain milestones of battle points. At the end of the event, players on the leaderboard received various prizes, most notably the rank rewards Gebbo, Ecco, or Wigo.
The following message appeared in the event page once the event finished:

Ad blocker interference detected!
Wikia is a free-to-use site that makes money from advertising. We have a modified experience for viewers using ad blockers

Wikia is not accessible if you've made further modifications. Remove the custom ad blocker rule(s) and the page will load as expected.