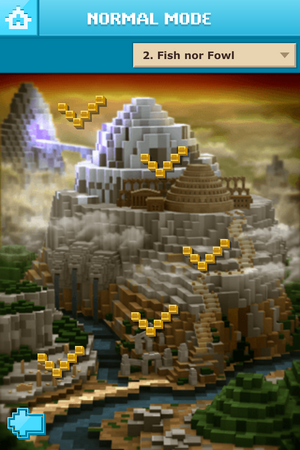 Fish nor Fowl is the second journey area in "Normal Mode."
Introduction
Edit
Fall Downs
Edit
BOSS: YT-4 Hothead
01 Ruin-Sown And
02 By Ages Fed
03 A Millstone
04 Hill Chained
05 To a Desert
06 So Spent
07 None Dwell
08 Here Who
09 Find a Better
STORY
BOSS: YT-5 Bashful
01 So Named
02 For Either
03 Its Scarr'd
04 Aspect Or
05 Its Perilous
06 Defiles
07 Yet, a Proud
08 City Once
09 Stood Here
STORY
Wellmeant
Edit
BOSS: YT-3 Menace
01 New Prayers
02 On This Old
03 Pious Path By
04 Those of Good
05 Intentions
06 Mingle-Child
07 Happier Be
08 Thoust Among
09 Your Own Kind
STORY
BOSS: YT-1 Avid
01 Rasp the Sky
02 A Refuge For
03 The Reviled
04 Of Hemi Villes
05 There Are
06 Many Such
07 Cloistered
08 From Slings
09 And Arrows
STORY
BOSS: YT-6 Prim
01 A Bridge Of
02 Elder Ages In
03 Ice Redrawn
04 With All The
05 Unheeded Art
06 Of Outcasts
07 To Span That
08 You See With
09 That You Wish
STORY
Ad blocker interference detected!
Wikia is a free-to-use site that makes money from advertising. We have a modified experience for viewers using ad blockers

Wikia is not accessible if you've made further modifications. Remove the custom ad blocker rule(s) and the page will load as expected.