I love this new surprise feature, and I have been luck enough to fight them twice this event so far. I encountered my Banunurama while not in freny, but it was the 3rd fight. A banunu head jumps out of the right side of the screen, tempting you to scroll over and see the fight. I think it is a little funny that you could all out edge the fight also.   The rewards for the mixed lines seem to be the banunu/ikkupi you fought, 5 tyxite, and 1 nux bit.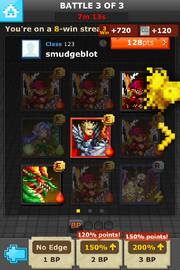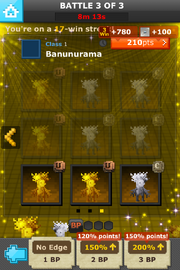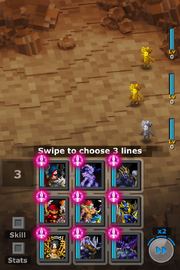 Ad blocker interference detected!
Wikia is a free-to-use site that makes money from advertising. We have a modified experience for viewers using ad blockers

Wikia is not accessible if you've made further modifications. Remove the custom ad blocker rule(s) and the page will load as expected.